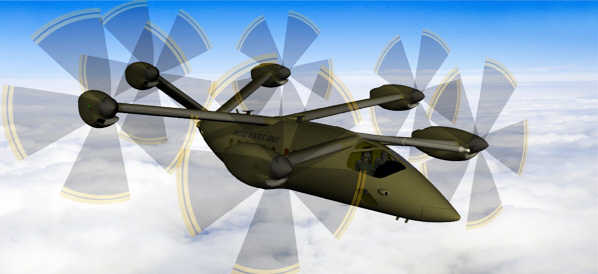 Faster, Further, Safer ...

"Hexplane," and "Hexplane Corp" are trade marks of Hexplane Corp.

Introducing the Future Vertical Lift Hexplane!

Continuing to upgrade existing airframes is no longer sufficient to meet the current and projected VTOL speed, range, and survivability requirements of the US Army. 

"There is no doubt in my mind that we have to look towards a new type of vertical lift.  I'm not going to say 'a helicopter,' because it may not be a helicopter, but a future vertical lift platform... I'm open to anything right now."

     -Maj Gen Anthony Crutchfield

Commanding General, United States Army Aviation Center of  Excellence

JMR, a new technology demonstration program aims at replacing the current fleet of Blackhawk and Apache helicopters with a new medium utility aircraft by 2030.

The US Navy is also interested in joining this program.

Current concepts for this VTOL technology demonstrator are imaginative and complex, ranging from compound coaxial rotor helicopters through oversized versions of current designs, some with wings, to the advancement of the twin tilt-rotor concept.  Work continues on efforts to extract ever greater performance....all on rotor-based systems.

The rotor is the key limiting factor of these efforts.

Hexplane offers the long sought combined qualities of the hovering ability of a helicopter and the speed and range of a fixed wing airplane and goes on to offer amazing redundancies and quietness the military needs. 

The Hexplane FVL concept is designed as a replacement for the aging UH-60 Blackhawk.  It carries a crew of 4 with up to 11 fully equipped combat troops.

Hexplane FVL is spacious, enabling a six foot soldier to stand completely upright.  The aircraft is also armed with three Dillon miniguns to provide covering fire when deployed to a hot Landing Zone.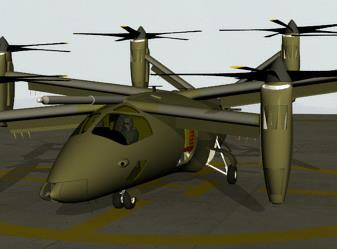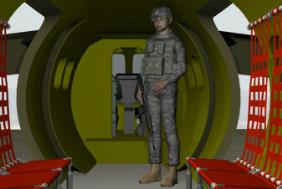 Hexplane FVL

Virtual Brochure